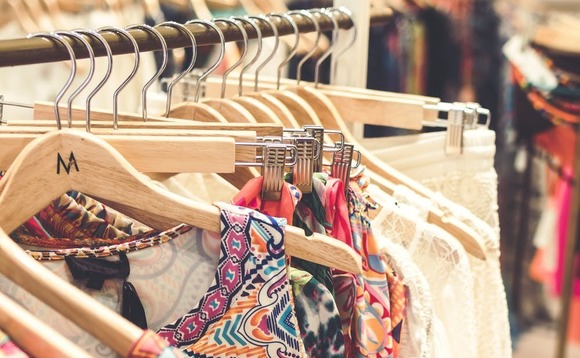 Fashion trends are always changing and with those changes come some necessary clothing changes. Despite this frequently changing trend, some clothing items survive every trend to the next one. These items are considered staple fashion choices and the cider clothing store is dedicated to these lasting fashion choices.
Cider clothing is a fashion brand selling women's clothing and shipping them across the world. The brand focuses on comfortability and affordability, which is why their clothes consist mainly of sweaters, dresses, hoodies, and denim. Cider clothing focuses on the latest generation of fashion icons and appeals to different tastes with their categories which include retro, sophisticated, punk, and more.
Why Cider Clothing Should be a Part of Your Wardrobe
Cider clothing is making a wave with their products that cater to different fashion tastes and are quite affordable. Knowing that the brand has ticked the necessary boxes this generation of fashionistas are looking for, here are some reasons cider clothing should be a part of your wardrobe.
1. Everyday Wear
Cider clothing is your everyday wear that suits almost anywhere you have to go. The store offers crop tops, jeans, sweaters, matching sets, floral prints, and different styles of dresses. When you have some cider clothing in your wardrobe, you don't have to worry about what to wear to a picnic with friends or class in summer.
2. Variety of Options
While most of the clothing options on the cider store are simple everyday wear, they are categorized according to the preference of customers. When you shop with cider, you can browse through clothing categories depending on your mood. The brand has something for every look you want to pull off whether romantic, hot, sexy, or punk.
3. Affordability
The key focus of the brand is to provide trendy women's clothing at affordable prices. This goal is actively pursued as most of the items in the store cost a few tens of dollars. Shipping is also quite affordable for items shipped abroad and the total cost is usually cheap enough for an average teenager to afford.
4. Comfort
Cider clothing is not a choice between comfort and fashion. The store contains everyday comfy wears such as sweaters, hoodies, and pieces of denim. The materials are also of high quality which does not affect customers in any negative way.
Some Questions You May Have About Cider Clothing
People often go online to search for information about cider clothing. Some of the most common questions have been answered here.
1. Where is Cider Store Located?
Cider clothing is located in Hong Kong and the clothing is manufactured in Guangzhou, China.
2. Does Cider Ship to Other Countries?
Cider ships globally and the shipping fee is usually indicated alongside the price of the clothing. The shipping fee is calculated in the customer's currency to make the cost understandable.
3. Where Can I Buy Cider Clothing?
Cider clothing is available in over 49 countries and ships everywhere in the world. You can order cider clothing online and wait while your newest purchases are delivered to you.
Finally
Cider clothings have been able to reach a global customer base due to their ethical operations and worldwide shipping. The brand provides trendy women's clothing at affordable prices that cannot be matched by competitors.