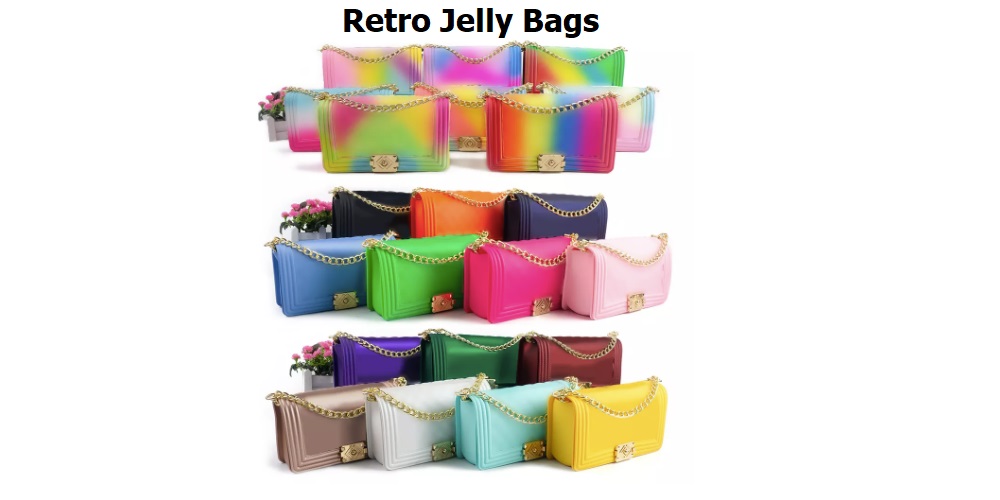 Jelly handbags, also known as jelly purses, are the latest accessory craze to hit the runways. Jelly accessories are a staple in the collections of numerous luxury labels. As it turns out, the reason behind this is simple to ascertain. The bags are made of high-quality PVC, making them durable and suitable for frequent use on the road. Their versatility makes them a go-to accessory for adding a pop of color or making a bold fashion statement.
Their rarity and desirability as collectibles mean that you won't have any trouble finding a use for them (after all, you want to have one that will go with every outfit you wear). However, a jelly purse's dramatic presence is contingent on its condition, so how can you ensure that yours always looks as new as the day you got it home first?
The secret to keeping your jelly bags looking new longer is to clean them properly. And how you will do it, continue reading and follow these simple steps.
Empty Your Bag
This is the most fundamental requirement for a clean home. It's not a good idea to hose down your purse's contents every time you clean it, so remember to remove everything before giving your handbag a good washing. This is the best time to sort your jelly bags and inspect if they need some cleaning. In no time, your jelly handbag will be beautiful on the inside and out.
Use Mild Liquid Detergent
Mix a very small amount of mild laundry detergent into one cup of cold or lukewarm water and stir it up. If you use powder detergent, ensure it will dissolve easily in water. After that, wet a gentle sponge or a towel made of microfiber, and wash and dry the outside of the jelly handbag in an organized manner until it is completely dry. You can use warm water and mild soap to remove noticeable or prominent markings, such as those caused by rubbing against other materials.
Rinse Thoroughly
It is important that the detergent bath not be allowed to dry on your purse. Instead, run your sponge or cloth under cold water until the water comes out clear, squeeze it out until it is merely damp, and then wipe the residue left by the detergent off your jelly purse. After cleaning off all the grime, give your bag a final wipe using a dry cloth.
Clean the Inside
The dust probably got spilled out when you removed the contents, but you can give this a little wipe-out anyhow. Then, spray some fabric refresher onto the interior lining. If you use the one you enjoy the most, your jelly purse will always smell nice.
Let Your Jelly Bag Dry Completely
You'll need to let your jelly handbag dry completely before you can put anything back in it, but once you do, it'll be as good as new!
Most jelly bags come with a dust bag to ensure it is well protected against elements that could affect your bag's condition.